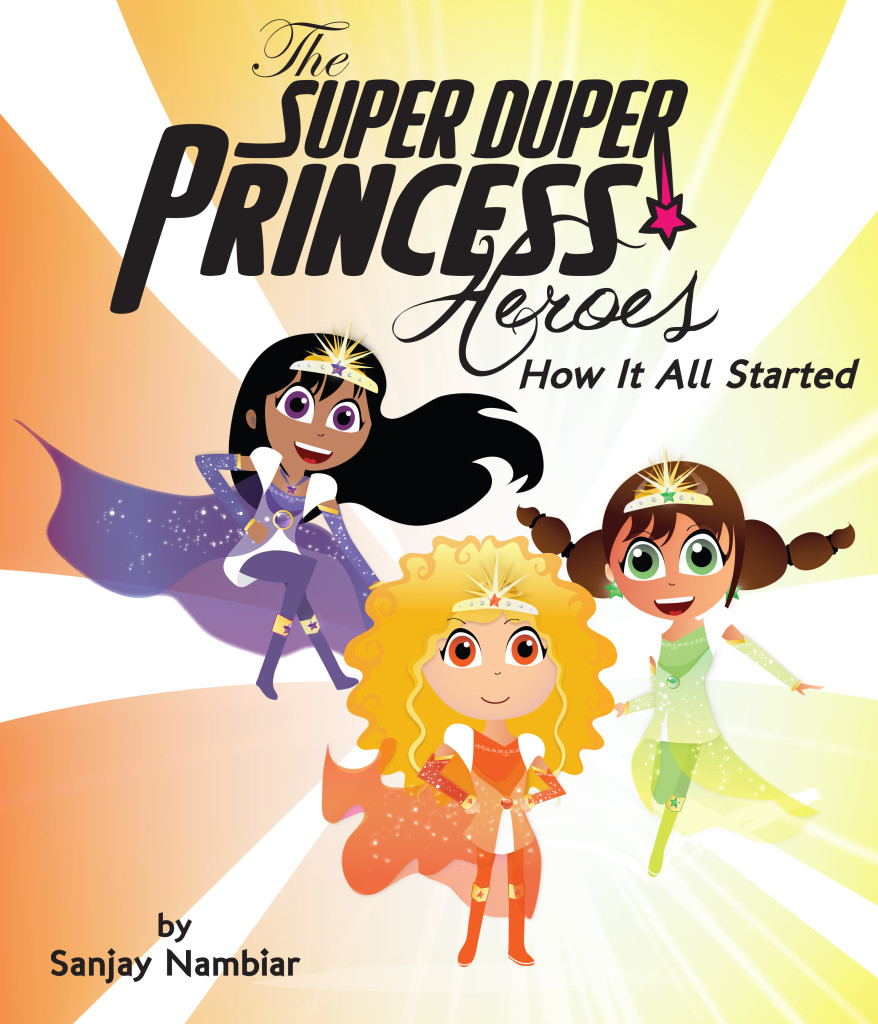 How It All Started
When Kinney, Oceana, and Sammie stumble upon a mysterious bag with magical tiaras inside, they transform from regular girls into Princesses with Super Powers! They test their new abilities in their first adventure — saving someone who's not accustomed to being saved!
Winner of:
Mom's Choice Awards Silver Medal
Gelett Burgess Children's Book Award
Family Choice Award

*The name "Super Duper Princess Heroes" changed to "Super Amazing Princess Heroes" in 2016.
The Gift of Gift
The Super Amazing Princess Heroes learn that one of their Ugandan friends, a wonderful girl named Gift, is sick with a heart condition. The girls spring into action and help build a heart hospital in Uganda. Gift not only becomes healthy, but also receives another very special transformation!
"The Gift of Gift" is the result of a special partnership with World Children's Initiative ("WCI"). In addition to building a hospital in Sri Lanka after the 2004 tsunami, WCI built a heart center in Uganda, which was the first facility of its type on the African continent. The story's main character was inspired by a real-life girl named Gift, who was WCI's first heart patient in Uganda. Profits from the book will be shared with WCI. Award-winning author Sanjay Nambiar and acclaimed artist Sedi Pak provided their services pro bono for the project.

SAPH Stories
Check out fun short stories featuring our Super Amazing Princess Heroes and their friends!
If you want a new story delivered to you regularly, sign up for our newsletter here.

"Fiona's Fine Moment: The Super Amazing Princess Heroes Save Christmas"

The holidays are in trouble! The naughty North Pole elves ate too much sugar and got sick. Now, Santa's toys aren't ready. And it's just a few hours before Christmas. But don't worry -- the Super Amazing Princess Heroes are ready to help, especially with Princess Hero Fiona!

"Hot Wings"

Kid Icarus - Oceana's classmate and good friend, and better known as Russ - gets a new pair of wax wings and wants to race to the sun. Oceana warns Russ about the dangerous plan, but Russ takes off anyway. Can Oceana save him in case he gets into danger? Can his wax wings survive the sun's heat? Is anyone hungry for hot wings? Find out in this new Super Amazing Princess Heroes short story!