Super Power: Storytelling
BIRTHPLACE:
Notasulga, Alabama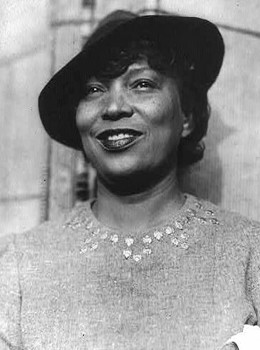 Zora Neale Hurston
January 7, 1891 to January 28, 1960
Photo Credit: By Unknown - U.S. Library of Congress via Wikimedia Commons.
About ...
Zora Neale Hurston was an American folklorist, anthropologist, and author. Her novel, "Their Eyes Were Watching God", from 1937, is still widely read around the world today. She also was one of the main writers of the Harlem Renaissance in New York in the 1920s.
Zora's writing and courage was an inspiration to some of the 20th century's most influential writers, including Toni Morrison, Maya Angelou, and Alice Walker.
Special Facts ...
Wrote 50 short stories, plays, and essays
Her hometown of Eatonville, Florida celebrates her life with an annual festival
Famous Quote:
"There are years that ask questions and years that answer."