BIRTHPLACE:
Mbarara, Uganda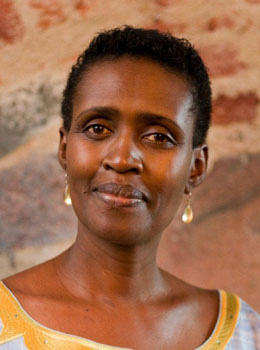 Winnie Byanyima
January 13, 1959 to Present
About ...
Winifred "Winnie" Byanyima is a Ugandan aeronautical engineer, politician, and diplomat. She is the Executive Director of Oxfam International and is a leader on women's rights, democracy, and peace building.
Winnie Byanyima was elected for three terms and served 11 years in the Ugandan Parliament. Recognized across the globe as an expert on women's rights, she founded the Forum for Women in Democracy and served as Director of Gender and Development at the United Nations Development Program.
Special Facts ...
The first female Ugandan to become an aeronautical engineer
Served as a member of the Constituent Assembly that drafted the Ugandan Constitution in 1995
Famous Quote:
"By empowering a woman, we empower a child. By educating a girl child, we make it possible for her to grow up to become an empowered woman."