BIRTHPLACE:
Compton, Los Angeles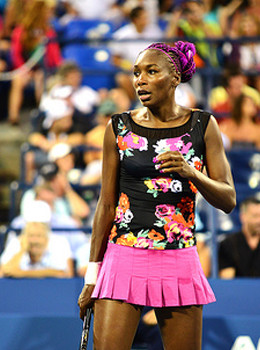 Venus Williams
June 17, 1980 to Present
Photo Credit: By Edwin Martinez
About ...
Venus Williams is one of the greatest tennis players in history. Growing up in Compton, California, she overcame countless challenges to become a world champion. Venus has won seven Grand Slam singles titles and four Olympic gold medals.
Venus also is a supporter of many charities and non-profit organizations that help communities and girls around the world.
Special Facts ...
Winner of 7 Grand Slam singles and 4 Olympic gold medals
Famous Quote:
"You have to believe in yourself when no one else does. That makes you a winner right there."