Super Power: Master Musician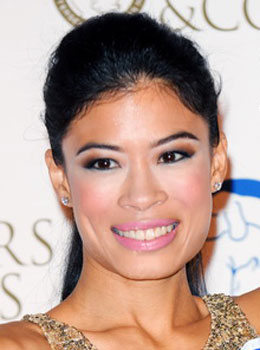 Vanessa-Mae
October 27, 1978 to Present
Photo Credit: By See Li, via Wikimedia Commons.
About ...
Vanessa-Mae Vanakorn Nicholson is a globally renowned violinist. Born in Singapore and of Thai descent, she has sold millions of albums around the world and was recognized as one of the most successful musicians in the United Kingdom under the age of 30.
A former child prodigy, Vanessa-Mae became a successful crossover violinist. She has performed classical music with acclaimed orchestras, written her own compositions, and has been featured in songs by pop music stars, including Janet Jackson.
Special Facts ...
At age 13, the youngest soloist to record both the Beethoven and Tchaikovsky violin concertos
Competed in the 2014 Winter Olympics in alpine skiing for Thailand
Famous Quote:
"All the time I'm changing as an artist and as a person."