Super Power: Champion for women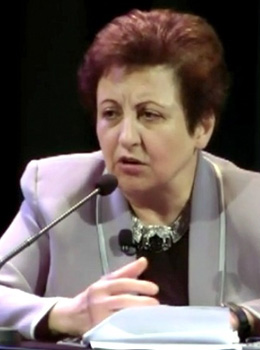 Shirin Ebadi
June 21, 1947 to Present
Photo Credit: By PersianDutchNetwork via Wikimedia Commons.
About ...
Shirin Ebadi is a human rights lawyer and activist, a former judge, and founder of Defenders of Human Rights Center in Iran. She fights for people who have fallen out of her country's political system and is one of the "100 most powerful and influential women in the world".
 
In 2003, Shirin Ebadi won the Nobel Peace Prize for her efforts for democracy and human rights, especially for the rights of women and children.  
Special Facts ...
Has received over a dozen Honorary Doctorates from renowned universities around the world for her work in law and human rights
Lectures law at the University of Tehran
Famous Quote:
"Human rights is a universal standard.  It is a component of every religion and every civilization."