BIRTHPLACE:
Compton, Los Angeles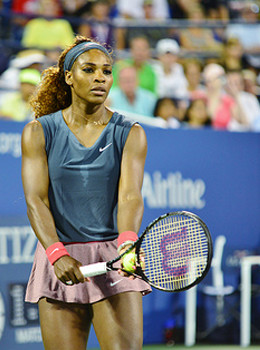 Serena Williams
September 26, 1981 to Present
Photo Credit: By Edwin Martinez
About ...
Serena Williams is one of the greatest tennis players in history. Growing up in Compton, California, she overcame countless challenges to become a world champion. Serena has won 21 Grand Slam singles tennis tournaments and four Olympic gold medals.
Serena also is a supporter of many charities and non-profit organizations that help communities and girls around the world.
Special Facts ...
Winner of 21 Grand Slam singles and 4 Olympic gold medals
Famous Quote:
"Since I don't look like every other girl, it takes awhile to be okay with that.  To be different. But different is good."