BIRTHPLACE:
Hiroshima, Japan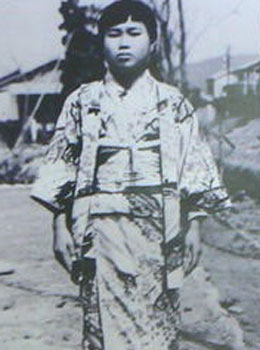 Sadako Sasaki
January 7, 1943 to October 25, 1955
Photo Credit: Unknown, via Wikimedia Commons.
About ...
A heroine for girls across Japan, Sadako Sasaki was two-years-old when the atomic bomb was dropped on August 6, 1945, near her home in Hiroshima, Japan. She is remembered throughout the world for her story of a thousand cranes.
Sadako believed an ancient legend that a wish will be granted for anyone who folds one thousand paper origami cranes. When she was 12 years old and in the hospital, Sadako folded a thousand cranes using old paper, medicine wrapping, and anything else she could find. Her wish was for peace.
Special Facts ...
Honored by a statue in the world-famous Seattle Peace Park
Dedicated to Sadako, people all over Japan celebrate August 6 as an annual peace day
Famous Quote:
"This is our cry, this is our prayer: peace in the world."