BIRTHPLACE:
Shenyang, China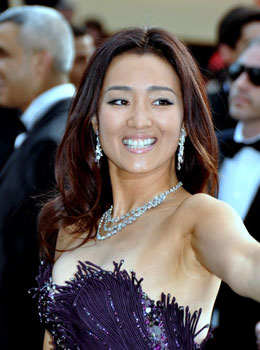 Gong Li
December 31, 1965 to Present
Photo Credit: Georges Biard, via Wikimedia Commons.
About ...
Gong Li a world-renowned actress from China. She became famous across the globe through her close collaboration with Chinese director Zhang Yimou and is credited with helping to bring Chinese cinema to Europe and the United States.
She has won numerous awards throughout her illustrious career, including the Golden Rooster and the Hundred Flowers Awards as well as the Berlinale Camera, Cannes Festival Trophy, National Board of Review, New York Film Critics Circle Award, and Volpi Cup for Best Actress.
Special Facts ...
Named a UNESCO Artist for Peace in 2000
Nominated Goodwill Ambassador of the Food and Agriculture Organization of the United Nations in 2000
Famous Quote:
"People keep pushing me to be the center of attention. I would prefer to be on the sidelines, because that's where you see more."