Super Power: Politics & Philanthropy
BIRTHPLACE:
Geraldton, Australia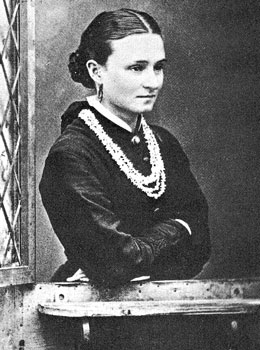 Edith Cowan
August 2, 1861 to June 9, 1932
Photo Credit: Unknown, via Wikimedia Commons.
About ...
Edith Dircksey Cowan was a leader of the women's movement in Australia. She was concerned with social issues in the legal system, especially for women and children. She was a politician, social campaigner, philanthropist, and the first woman elected to an Australian parliament.
Edith Cowan helped build Perth's King Edward Memorial Hospital for Women, form the Women's Service Guilds, and was a co-founder of the Western Australia's National Council of Women. She also she collected food and clothing and coordinated efforts to care for returned soldiers during World War I.
Special Facts ...
The Western Australian College of Advanced Education was renamed Edith Cowan University in 1991
Her portrait appears on the Australian 50 dollar note
Famous Quote:
"One says that I cannot achieve. Well that one now says, 'I cannot think properly.'"