BIRTHPLACE:
Toronto, Canada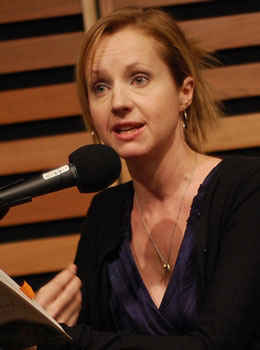 Dr. Samantha Nutt
October 1969 to Present
Photo Credit: Damien D., via Wikimedia Commons.
About ...
Dr. Samantha Nutt is a physician and founder and Executive Director of War Child Canada. She is an award-winning humanitarian, public speaker, acclaimed author, and authority on the impact of war on civilians.
Throughout her career, Dr. Nutt has focused on providing assistance to war-affected women and children. She has worked with the United Nations and non-governmental organizations in numerous war-torn areas, including Iraq, Afghanistan, The Democratic Republic of Congo, Liberia, Sierra Leone, Somalia, Darfur, South Sudan, Burundi, northern Uganda, Ethiopia, and the Thai-Burmese border.
Special Facts ...
Made a Member of the Order of Canada, the country's second highest honor of merit, in 2011
Named one of "Canada's Five Leading Activists" by Time Magazine
Named one of "Canada's Top 40 under 40" by Globe and Mail
Famous Quote:
"Justice not charity, solidarity not pity, opportunity not handouts."